Please contact us regarding Continuing Education Credits for any of our workshops. We are currently registered with the National Association of State Boards of Accountancy (NASBA). We can also contact other professional associations on your behalf to check for eligibility.
Communication Styles for Success
Communication is the cornerstone of all successful businesses. At Hatrak Associates we always begin with defining communication styles and educating you on how these styles should affect how you communicate with people – and how these changes can make you a more successful business person!
We use the DISC assessment to help you determine your style. Once you learn about your own style, you can then begin to determine the styles of those around you and how best to communicate with them to create win-win situations.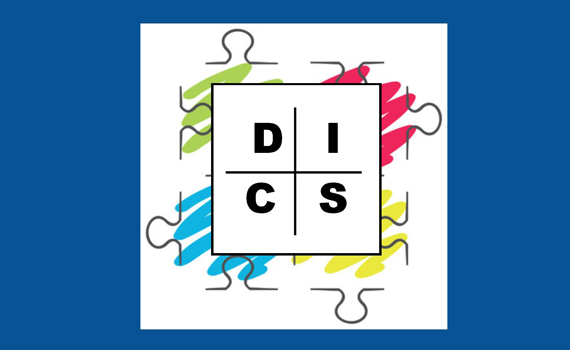 Communicating with Customers, Connectors and Competitors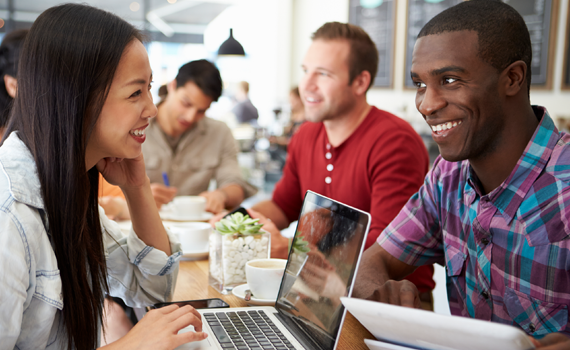 For any business, the most important person is always the client! So, it is very important to ensure that you are communicating at the highest level with your best asset. This workshop will present ways that you can create the " Best in Class Customer Experience" through the following ways:
Have a clear line of communication
Establish expectations and then exceed them
Personal and environment should communication professionalism
Be the expert, the problem solver, use technology
The next most important audience to communicate effectively with are connectors – Strategic partners and centers of influence. Once you have identified who is part of this audience, you need to:
Networking is the life blood for many businesses. However, there are many business people who really do not know how to network. This workshop will go over the 'basics' that you need to turn your next networking event into a successful one that will help you grow your business. We will cover:
Memorable Marketing Massage
Networking with purpose, what is your plan?
Have a follow up system
Fish in the right pond
Non-verbal Communication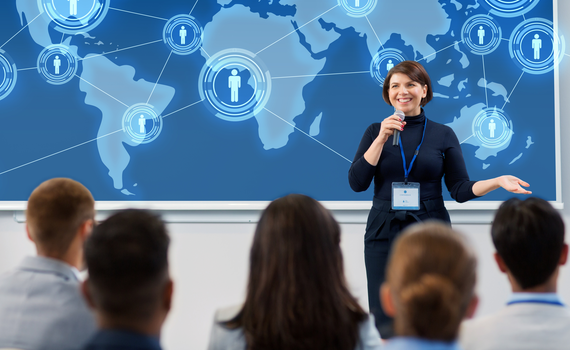 How to get Clarity in your Business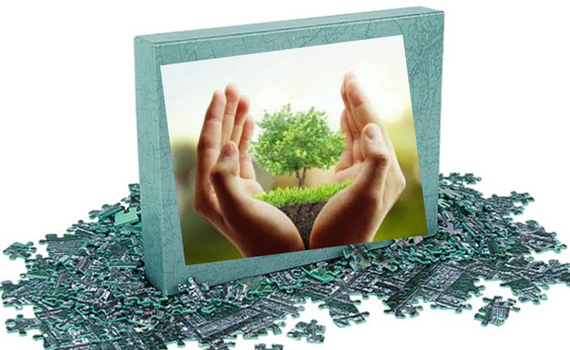 Sometimes it is too easy to get caught up in the details of owning a business and the 'overwhem' takes over! The best way to fight this is to establish absolute clarity about what your business is and what you want to get out of it – and then put a plan in place to 'make it so'.
This begins with:
Defining your why
finding your passion
writing your purpose statement
Hatrak Associates, LLC is registered with the National Association of State Boards of Accountancy (NASBA) as a sponsor of continuing professional education on the National Registry of CPE Sponsors. State Boards of accountancy have final authority on the acceptance of individual courses for CPE credit. Complaints regarding registered sponsors may be submitted to the National Registry of CPE Sponsors through its website www.NASBARegistry.com

Catherine DeBerry
21st century librarian / Business Outreach Specialist / Event & Program Planner Warren Library
I have known Paul for a few years now through various networking organizations including the Warren Township Chamber of Commerce. He has become a wonderful resource. He is always willing to help and has provided me with great advice as to how I can improve my outreach efforts to the small business community. He is a fantastic public speaker, has impressive networking skills and is a great communicator! Paul commits himself 100 percent to any endeavor he is involved with and would be a great asset to any organization.

Eryn Giuliano
Director Of Admissions at Allaire Rehab + Nursing Center
As I embark on my latest career path, I had the opportunity to meet Paul at a local networking event. Out of the 100's of business cards I brought back to the office, his image left a lasting impression that I didn't even need to refer to a business card! Paul lights up what could be a bland gathering of business to business relations that I welcomed, with open arms, the opportunity to have a 1:1 meeting. Not only has Paul provided me with guidance but also gave me the clarity that I have been searching for as I build my career towards success. I plan to utilize his tools in business and highly recommend those searching for a mentor (not a Sales coach) to contact Paul.

Dave Rounds
CPA Company NameSKC and Co., CPAs, LLC
As anyone can tell you, Paul is a dedicated and knowledgeable business coach. But even more importantly, he is a rare breed of businessman: one who truly believes in his message and enjoys helping others realize their potential. His professional advice has been invaluable to me. I believe that anyone, at any level of professional experience, stands to gain a great deal from even one conversation with Paul.

Jean M. Angelo
Health Insurance Consultant and Sales Professional Strategic Group Insurance Solutions
I met Paul a few years ago at an event run by the Somerset County Business Partnership. I then had the opportunity to hear him present "Communicating For Success" and have heard him speak several times after that. His discussions are interactive and informative. Paul has the ability to connect with his audience and convey difficult concepts in easy to understand language. He is passionate about his craft and looks for ways to help business owners take their game to the next level. Paul will be a welcomed speaker at your next event.

Lisa Patrick
XTRAcredits E-Learning St. Albert, Alberta
Paul is truly a visionary coach who inspires those around him to recognize their own path to greatness. He approaches his relationships with humility and is willing to commit 100% of himself to the commitments he makes and is accountable to the actions he takes. Clearly guided by principles and values with sound professional experience in the Finance area and now with his guidance, will help clients to accomplish goals and obtain results.

Brad Bischoff
Regional Sales Director AutoPoint, A Solera company
I met Paul through the Morris County Chamber and hope to continue to have strong relationship with him in the future. Paul does not fit the stereotypical mold of a CPA, his approach is by far one of the most unique approaches I have ever experienced. He has demonstrated a wealth of knowledge working with business owners helping them achieve their next level of success. If your business is stuck in second gear, and would like to advance I would highly recommend speaking with Paul and what FocalPoint can do for your business.